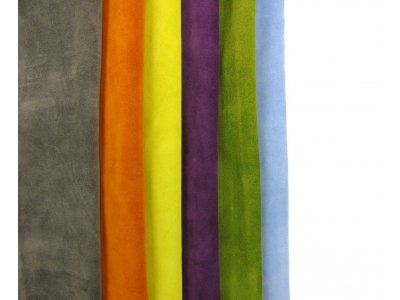 Suede Split Leather
There are materials one cannot really renounce to: among these crust suede certainly has a place of honour.
As the most expert of artisans knows full well, the crust is the part of leather in contact with the flesh of the animal and that, for this reason, is the softest and cleanest. In particular, suede is the most precious kind of leather, adapt for the finest uses: small offcuts can used to enrich details on bags and shoes, while larger pieces of material can become trousers and stylish suitcases. For those who do not like to use material of natural origin there is no problem: there are crusts in natural material on the market with the same softness and shine as animal suede.
In both cases, be careful about its maintenance: vegetable and animal crusts require constant cleaning and the use of specific shampoos that can make suede always be soft to the touch and beautiful to look at.