Badalassi "Minerva Box" is an item produced by the famous Tannery Badalassi Carlo on vegetable tanned square shoulders. It is characterized by a dry-milled aniline finish, that result in a skin with beautiful natural pebble texture surface. The mastery of the craftsman who works carefully every single skin allows to obtain precious skins that are appreciated worldwide.
Badalassi Minerva Box leather is the classical oiled Vacchetta, it is made in Tuscany and represents the most historical kind of leather available on the market. Thanks to the oil in tanning, this soft temper leather is also very suitable for burnishing: if rubbed, this skin usually becomes more shiny and beautiful: the usage and time instead of worsening the skin pulls the best out of it.
For all these reasons, this leather enters rightfully into the category of the best Italian vegetable tanned leathers. This veg tan shoulder is ideal for the production of bags, briefcases, wallets, belts, harness, saddlery, shoes, binding, and leather goods in general. The price refers to one full or half piece of which is indicated the average size.
N.B.
You can choose between "Half" and "Whole" piece:
Average size of the "whole piece": 1,3 m² - 14,4 sq. ft. - 1,6 yd²
Average size of the "half piece": 0,65 m² - 7,2 sq. ft. - 0,8 yd²
LABELS:
It is possible to request the labels of the "Genuine Vegetable Tanned Leather In Tuscany" consortium via email with a separate message after the order. The cost depends on number of labels requested.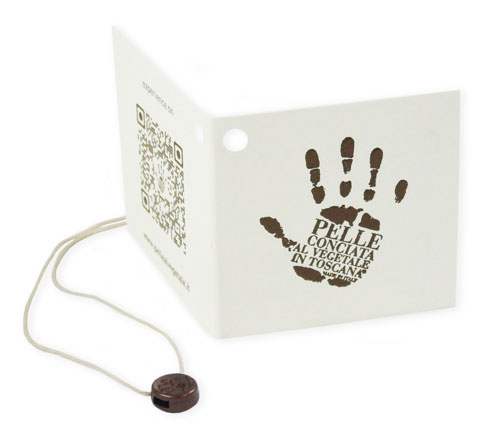 COUNTRY LIMITATIONS:
WE CANNOT SHIP THIS ITEM TO JAPAN OR SOUTH KOREA.