Embossed Leather vs Printed Leather
Leather printing is a finishing technique thanks to which we manage to obtain a great variety of effects and textures on our accessories. There are very elegant textures or prints with more or less sober colors and patterns.
In Italian, the term printed leathers is commonly used to group all the countless types of printing that can be found on leather or hide, but in reality there is a distinction inherent in the technique used. We can in fact distinguish between "printed leathers in general" and "embossed leathers" (i.e leathers with relief printing).
Printed Leather
Printed leather represent that macro category of skins that include all types of printing, even those made with a pattern/design on the surface, not necessarily in relief, but thanks to special machinery that emits color precisely on the surface of the skin, creating the desired textures.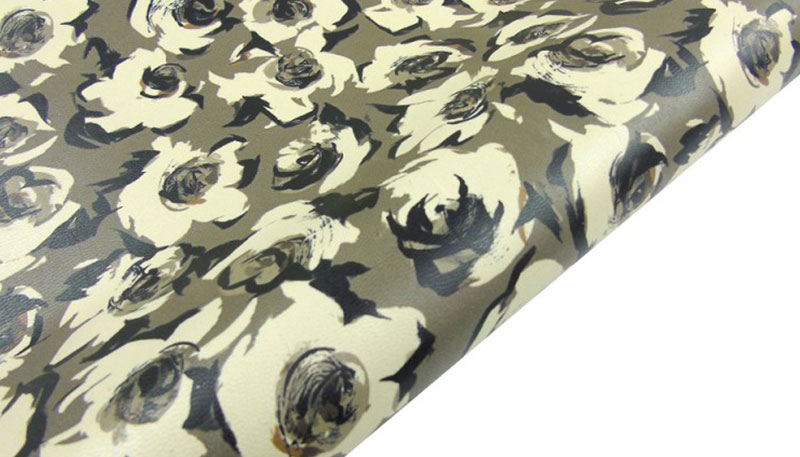 Embossed Leather
Embossed Leather is a sub-category of printed leather: embossed leather means a skin that has been printed more markedly, which is usually used to make a type of skin similar to that of reptiles or to make designs with embossed patterns. This relief is obtained by exerting, through heat, a strong pressure on a smooth surface, with a mold on which the desired motif/design is engraved. Thanks to this hot pressure, the leather will present the relief print, on its entire surface.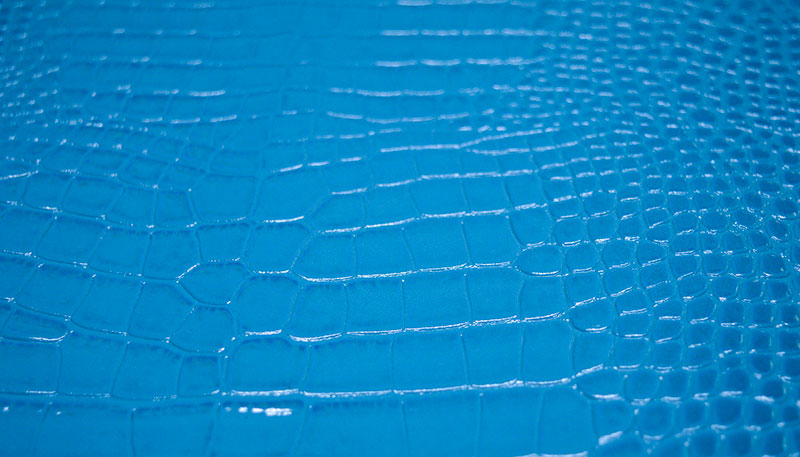 Unlike Italian, where there is a single large category, called precisely "printed leather", the English language usually distinguishes between two main types:
"Printed Leather", in which we can include leather hides that have a texture, a motif, a design or a pattern not printed in relief on the surface.
"Embossed Leather", in which we include the "leather worked in relief".

The first term "printed leather" includes also the small prints that imitate the natural porosity of the leather: the so-called "fake grain" and those prints that imitate the effect of the "dry-milling or drumming" or "flywheel". In example the "Dollar" print is a process that shows a more or less fine and round grain, also called pebble leather.

The second term "embossed leather" indicates a much more accentuated, raised embossing, which can be divided into two main types:
the first that imitates the skin of different animal species: reptiles, such as the crocodile embossed leather (where we tend to make modules that repeat only a single part of the animal) or smaller reptiles, such as the various types of lizards (where we often tend to replicate the entire design of the animal's skin to obtain lizard embossed leather) snakes, birds (such as ostrich embossed leather), mammals (such as elephant or pig), etc .;
the second, of pure fantasy, such as geometric, floral prints, etc.
As already said in the Italian language it is customary to use the term "printed leather" or "printed leather" to indicate all types of leather that have a print, be they for example crocodile embossed leather or silk-screened or plotter-printed skins.
Printed and Embossed Leather: how are they made?
The various types of printing are innumerable both in the case of "printed" and "embossed" type and two processing methods are substantially used: "plate printing" or "roller printing".
In the first case, we have a press as the operating machine, from which a metal plate with the design to be used is placed at the top. The dimensions of the molding plate, rectangular in shape, cannot exceed one meter on one side and one meter and twenty on the other, therefore, for leathers that are too large or too long, pressing must necessarily be done twice with the risk of noticing an unpleasant junction (or not a perfect collimation) between the two prints.
In the second case, which solves the problem of non-continuity of the printing of the first case, there are operating machines composed of an embossed metal roller up to about two and a half meters wide that can operate continuously, both on small and full very large hides commonly used for car upholstery or for sofas ("automotive leather", "home supplies", "sofà leather", "upholstery leather").
However, both operating machines can be set according to three very important parameters:
the impression time, for each stroke of a press which becomes the rotation speed in the case of the roller machine;
the metal temperature of the molding module;
the required molding pressure.
By combining theses three parameters carefully and wisely, different effects can be obtained, very appreciable according to the various desired needs.
On our leather online shop you will find a category dedicated to printed leather for sale in general and a sub-category dedicated to the embossed leather to choose better between the many different kinds of skins we have on sale.