Leather for bags making - the best material for a quality accessory
If we enter a fashion accessories shop and take a look at purses, it's possible to find a vast selection of models and brands. However, it is necessary to take into account also the type of material to be able to pick the one most suited to our needs. If the preference is towards leather, we must be wary of synthetic materials. Eco-leather is in fact less flexible, and can thus get ruined more easily. Furthermore, synthetic fabric causes the purse to be more stiff and heavy, making for an uncomfortable and not very functional accessory. And you definitely can't find the typical scent of real leather in eco-leather purses.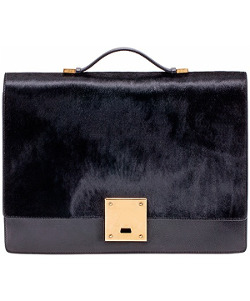 Different kinds of leather that can be used
Purses are very personal items, and every woman picks the one most suited to her needs. The alternatives are numberless, and range from small clutch bags to large bowling bags, but what really matters is the choice of material with which the various models are manufactured. Purses can be made with lizard skin, sheep-goat mixes, young calfskin, goat or mutton skin. Each of these variants can then be further processed by suede, laminating, applying special prints, or by adjusting the length of the hair. The important aspect is that the purse is made with aniline leather.
Aniline leather: a premium choice
The best leather for bags making must be soft, breathable, and preferably smooth. This leads to a greater care for the accessory, since even a simple scratch could be very visible. It's exactly this "rough" nature, typical of aniline leather, that also renders it subject to small defects and natural irregularities. After all, a great quality handbag is one that has been manufactured using leather that still displays its natural finish—a kind of added value that those looking for a top accessory should not give up.