In this category you will find the best selection of Nappa Italian leather for garment and bags. This type of leather, being characterized by high quality finishing and reduced thickness which ensure ease and comfort, is suitable for making gloves, jackets, coats and many other leather garment items.
Shop online the leather for your cloth!
In this picture you can see which are the possible animals used for producing leather garment.
Nappa leather or Napa leather is a leather, typically dyed, made from kid-, cow-, calf-, lamb- or other skin by tanning. It is noted for its soft temper. It is a generic term in the leather field and has no distinct test for characterization. Because of this ambiguity, the term is often used in advertising to imply that a leather has a soft hand. Among other uses, Napa leather is often used in leather products such as furniture, clothing, handbags, and shoes. As the term is used today, Napa Leather may be either full grain, or more likely, corrected grain.
Our Italian leather hides are the same hides used by the firms for the finest leather garments around the world. Made from only the best full-grain skins and tanned to a beautiful aniline plus a finish that will resist sunlight and light stains. These Thin and silky smooth hides will add a luxurious touch to any project.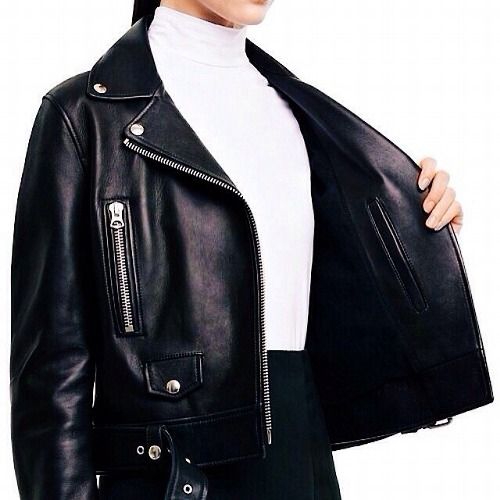 Nappa Leather Characteristics: Soft and pliable garment leather; strong and easy to work with, smooth luxurious finish. Excellent for all types of garment. Can be sewn on home sewing machines.