Which are the features of a goatskin?
A goatskin is a material that is obtained by processing goats and kids skins. The manufacturing processes, starting from suede leather with tanning oil, make this a unique material of its kind that is suitable for the most varied usages. One of the main features of goatskin is without a doubt its softness: the accessories made with such material, in fact, show to be extremely silky to the touch. It doesn't have to be overlooked goatskin's versatility that can be taken into account for various types of work.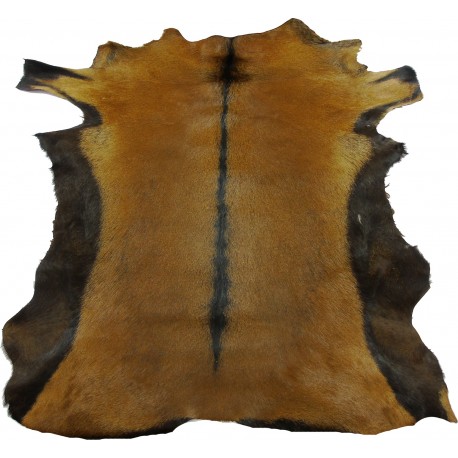 How is goatskin used?
According to the typology and its processing, goatskin can be used to make many different leather goods; among them uppers for shoes. Just because of its softness, however, goatskin leather can be used more than anything to make linings or coatings. This material, at the same time, is selected by the stylists to create women bags, travel bags, men's leather bags and suitcases. Finally, goatskin is very useful to create exclusive small leather accessories, starting from the ubiquitous wallets.
How gets goatskin processed?
One of the most interesting features of goatskin is its versatility: this material, in fact, can be processed and embellished in many different ways. Goatskin can be, for example, decorated with a classical crocodile printing or with a delicate floral pattern. In the leather goods catalogues, moreover, there is no shortage of silk screen printed goatskin accessories, be them laminated, varnished or creased, not to forget also reptile prints, the decorations with sequins and hair inserts. According to own tastes and needs, so, everyone can select an ideal solution.