Goatskin leather
Crackle effect finishing
Surface with film that breaks through movement creating the crackle effect
Limited stock offer
Soft temper
Fluo colors
Thickness 1,2mm (3 oz.)
Suitable for bags, leather goods, bindings and accessories
The price refers to one skin of which is indicated the average size
Data sheet
Tanning

Chrome Tanning

Type of Leather

Goatskin

Leather Cut

Whole Skin

Thickness Range

Normal (1 ~ 2 mm)

Exact Thickness

1,5 mm - (4 oz.)

Finishing Description

Finish with film

Temper

2/6 Soft

Primary Use

Leather Goods, Bags, Binding, Wallets. This leather is suitable for producing leather bags or purses, totes, luggage, wallets, book bindings, covers, lining and small leather goods in general.

Size Range

Small (up to 0,8m² - 9ft²)

Average size of the whole piece

0,5 m² - 5,5 sq. ft. - 0,6 yd²

Possibility to request samples

Yes, you can request samples simply by sending a message with the reference number of the product.
Product Information
Goatskin leather, crackle effect finishing: the surface is covered with a film that breaks with movement, creating a crackle effect. Limited stock offer. Suitable for bags, leather goods, bindings and accessories.
The price refers to one skin of which is indicated the average size.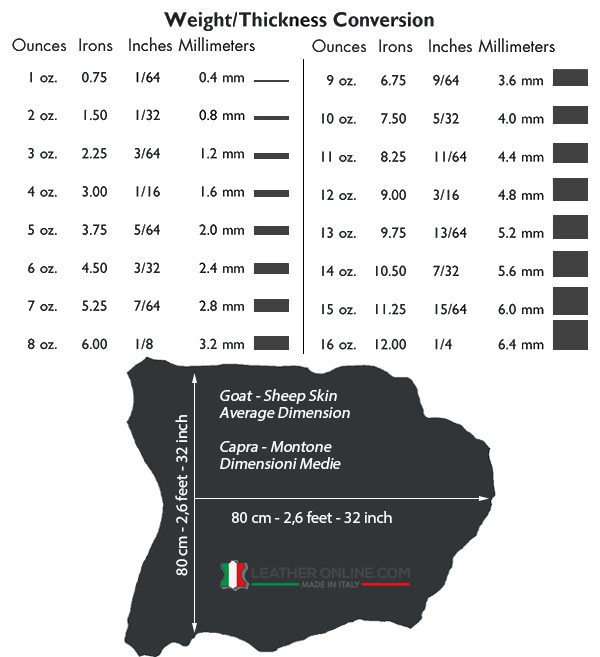 Petra K. published the 17/03/2023 following an order made on 16/02/2023
Not good quality
Comment from BuyLeatherOnline the 02/03/2023
Hello Petra, pls consider this as a recovery (stock clearance) item sold at extremely cheap price suitable for some kinds of works
Show exchanges
Hide exchanges
Customers who bought this product also bought: