
Genuine stingray skins (real) fish leather hide
Premium quality
Standard (round tip) or Sanded (plain) finish
Ideal for key-holders, covers, watch straps, accessories, bags and wallets
 The price refers to one skin
Data sheet
Type of Leather

Skate Fish (Stingray)

Thickness Range

Normal (1 ~ 2 mm)

Exact Thickness

1,4 mm - (3,5 oz.)

Temper

2/6 Soft

Primary Use

Leather Goods, Bags, Binding, Wallets. This leather is suitable for producing leather bags or purses, totes, luggage, wallets, book bindings, covers, lining and small leather goods in general.

Average size of the whole piece

15 cm - 6" in

Overall quality of leather

Excellent - 1° Grade

Possibility to request samples

Not Possible. This item is not eligible for sending samples
Product Information
Genuine (real) Stingray skins fish leather, with standard or sanded finishing (select one from the menù).
Stingray is a premium quality hide, soft and supple, very durable (about 25 times more durable than cowhide leathers) with an unique texture, it is ideal for the production of medium and small leather goods such as key-holders, covers, watch straps and various accessories like luxury bags and wallets.
The price refers to one skin.
CITES: No
Primary uses of Stingray skins fish leather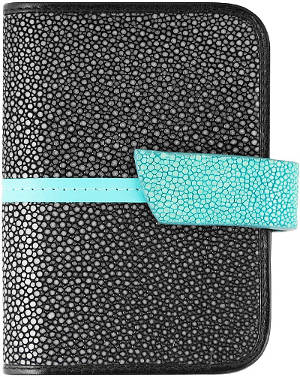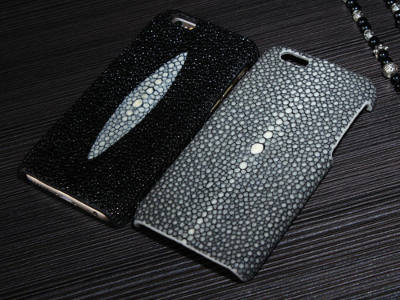 Customers who bought this product also bought: