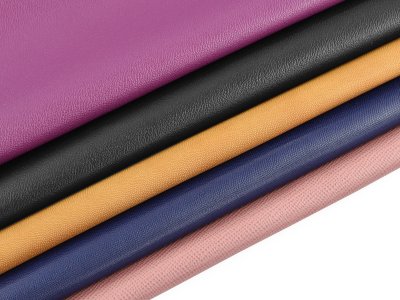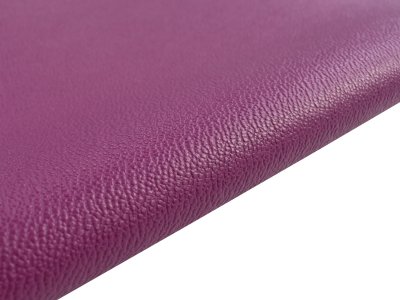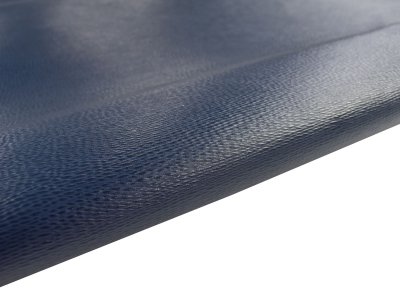 Calfskin leather hides
Fashion printed surface
Mixed not-selectable textures and colors
100% Italian quality
Extremely high quality/price ratio
Ideal for leather goods such as bags, wallets, shoes, binding, belt, saddlery
The price refers to one skin of which is indicated the average size
Data sheet
Tanning

Chrome Tanning

Type of Leather

Bovine Grain Leather

Leather Cut

Half Calfskin

Thickness Range

Normal (1 ~ 2 mm)

Type of Finishing (Primary)

Printed

Finishing Description

Printed: this leather is characterized by a printed surface whose purpose is usually to enhance the natural grain of the leather, such as the common pebble (dollar) print, or to recreate fantasy designs.

Color

Mixed colors not selected. The article is sold without the possibility of choosing the color. You may express a preference in the order notes but there is no guarantee of receiving it.

Temper

3/6 Normal

Primary Use

Leather Goods, Bags, Binding, Wallets. This leather is suitable for producing leather bags or purses, totes, luggage, wallets, book bindings, covers, lining and small leather goods in general.

Secondary Use

Shoes and Footwear. This leather is suitable for shoes and footwear of all kinds, from decoltè to boots, elegant or sporty. The leather for shoes are resistant to bending and weathering.

Other Uses

Belts and Saddlery. This leather is usually characterized by a square shape and an high thickness and is suitable for the production of belts, harness and saddles for motorbikes, horse riding, bicycles etc..

Size Range

Medium (up to 1,6m² - 18ft²)

Average size of the whole piece

1,4 m² - 15 sq. ft. - 1,7 yd²

Overall quality of leather

Excellent - 1° Grade

Possibility to request samples

Not Possible. This item is not eligible for sending samples
Product Information
Mixed fashion printed calfskin leather hides, skins are mixed and not-selectable and usually include grainy textures like: pebble grains, dollaro, shrunken, rice grain, caviar, elephant prints, Epi, braided and Saffiano like styles. This leather comes from Italian leather goods luxury factories and famous brands of fashion and has an extremely high quality/price ratio. These calf skins are suitable for the production of leather goods such as bags, wallets, shoes, binding, belts, saddlery and many other objects. The price refers to one skin of which is indicated the average size.
Skin are single and mixed everyone is different from the other but all of them are printed with different textures.
The pictures are only representative of quality and kinds and do not correspond to the skins you will receive.
Customers who bought this product also bought: