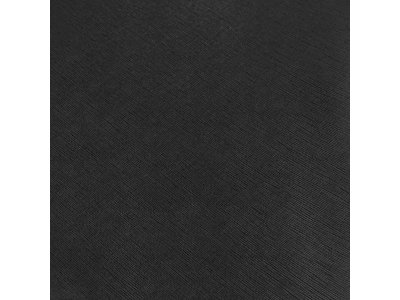 Saffiano printed calfskin leather
The only original fashion luxury texture and finish
Used by the most famous fashion brands
Premium 100% Made in Italy quality
Suitable for the production of leather goods, bags, wallets, cardholders, key-chain, covers, small upholstery, shoes and binding
The price refers to one skin of which is indicated the average size
Data sheet
Tanning

Chrome Tanning

Type of Leather

Bovine Grain Leather

Leather Cut

Half Calfskin

Thickness Range

Normal (1 ~ 2 mm)

Exact Thickness

1,8 mm - (4,5 oz.)

Other Thicknesses Available

Yes, you can request a custom splitting down to 0,8mm (2 oz.) in order notes

Type of Finishing (Primary)

Printed

Finishing Description

Printed: this leather is characterized by a printed surface whose purpose is usually to enhance the natural grain of the leather, such as the common pebble (dollar) print, or to recreate fantasy designs.

Temper

3/6 Normal

Primary Use

Leather Goods, Bags, Binding, Wallets. This leather is suitable for producing leather bags or purses, totes, luggage, wallets, book bindings, covers, lining and small leather goods in general.

Secondary Use

Shoes and Footwear. This leather is suitable for shoes and footwear of all kinds, from decoltè to boots, elegant or sporty. The leather for shoes are resistant to bending and weathering.

Size Range

Medium (up to 1,6m² - 18ft²)

Average size of the whole piece

1,4 m² - 15 sq. ft. - 1,7 yd²

Overall quality of leather

Excellent - 1° Grade

More details about quality

The skins can have one or more holes.

Inventory Policy

Regular Production Item: this item a a regular production one and will always been available in the colors and finishes listed. In some cases is possible to request custom colors, contact us for more information.

Possibility to request samples

Yes, you can request samples simply by sending a message with the reference number of the product.
Product Information
Saffiano printed calfskin leather is the original fashion luxury printed leather material used by the most famous brands and it is suitable for the production of leather goods, bags, wallets, cardholders, key-chain, covers, small upholstery, shoes and binding. The price refers to one skin of which is indicated the average size.
This type of leather requires more than 20 special steps on the surface to be obtained, and is produced only in Italy, following very specific processes. Many imitations may seem to have a similar effect, but in reality this is the only original one used by the best fashion and luxury brands.
This is the only original Saffiano texture and finish, Made in Italy.
About Saffiano leather material
Saffiano Leather is a luxury printing, used by the most famous fashion houses for their bags, wallets, suitcases etc. The leather is stamped in a method which renders the bag, briefcase or tote virtually scratch resistant and easy to clean. In a series of cross-hatch designs the leather is rendered very resistant to stains and scratches. It makes a great leather for business bags and briefcases.
What is Saffiano Leather?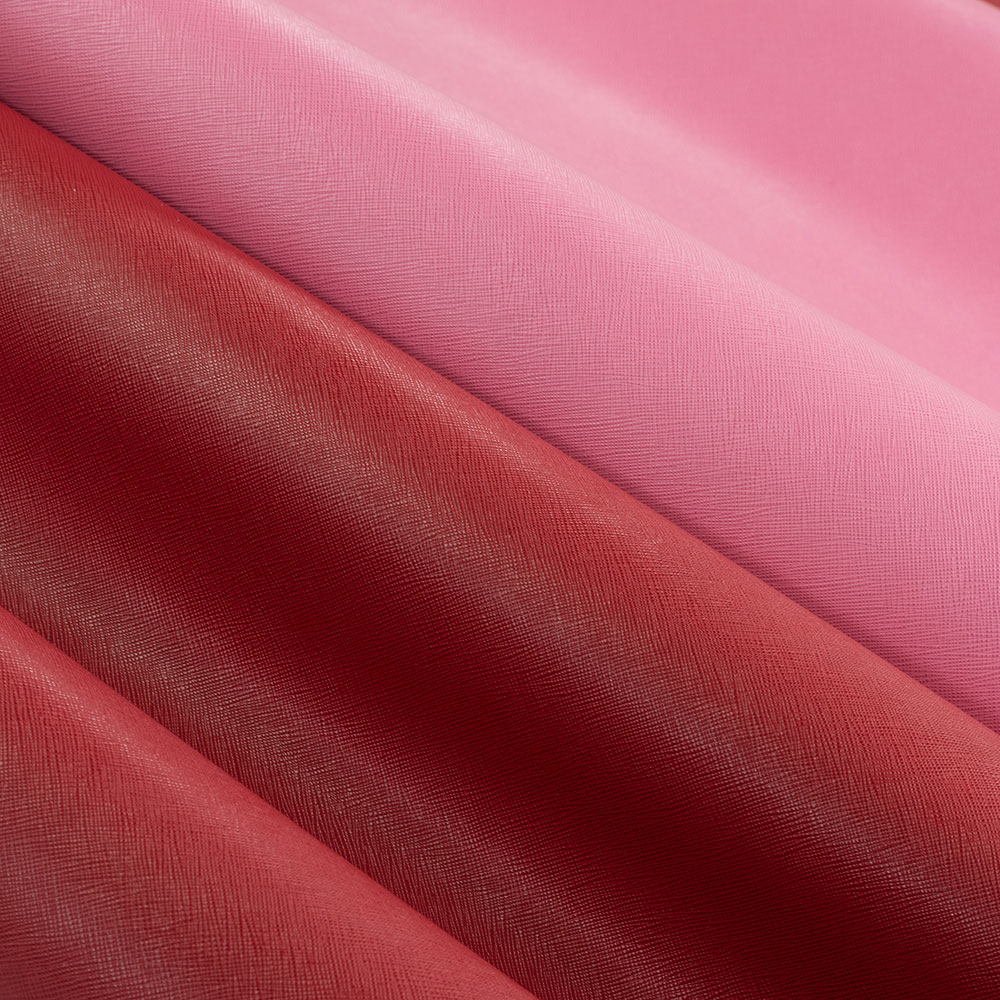 Saffiano leather is usually produced on calfskin and it is a kind of leather that belongs to the categories of printed skins, i.e. those skins to which an embossed surface design has been applied through a machinery (called press) with which the pressure and the heat may recreate over the surface drawings or designs of imagination or imitate the surface of particular animals. Saffiano is a luxury printing, used by the most famous fashion houses for their handbags, wallets, shoes etc.. The skin is printed in a method that makes the bag, briefcase or bag clutch virtually scratch-proof and easy to clean. A cross-plot imprinted on the leather which is  very resistant to stains and scratches. It is one of the best hides for the realization of bags, wallets and leather goods in general.
Coming from the best choices of raw leather, Saffiano leather is extremely versatile, usually has dimensions suitable to produce any kind of leather item. Our customers have also realized the furniture and chairs with this skin getting good results. You may finally realize shoes, belts, covers, cases with printed Saffiano skins.
Applications of Saffiano Leather
Customers who bought this product also bought: