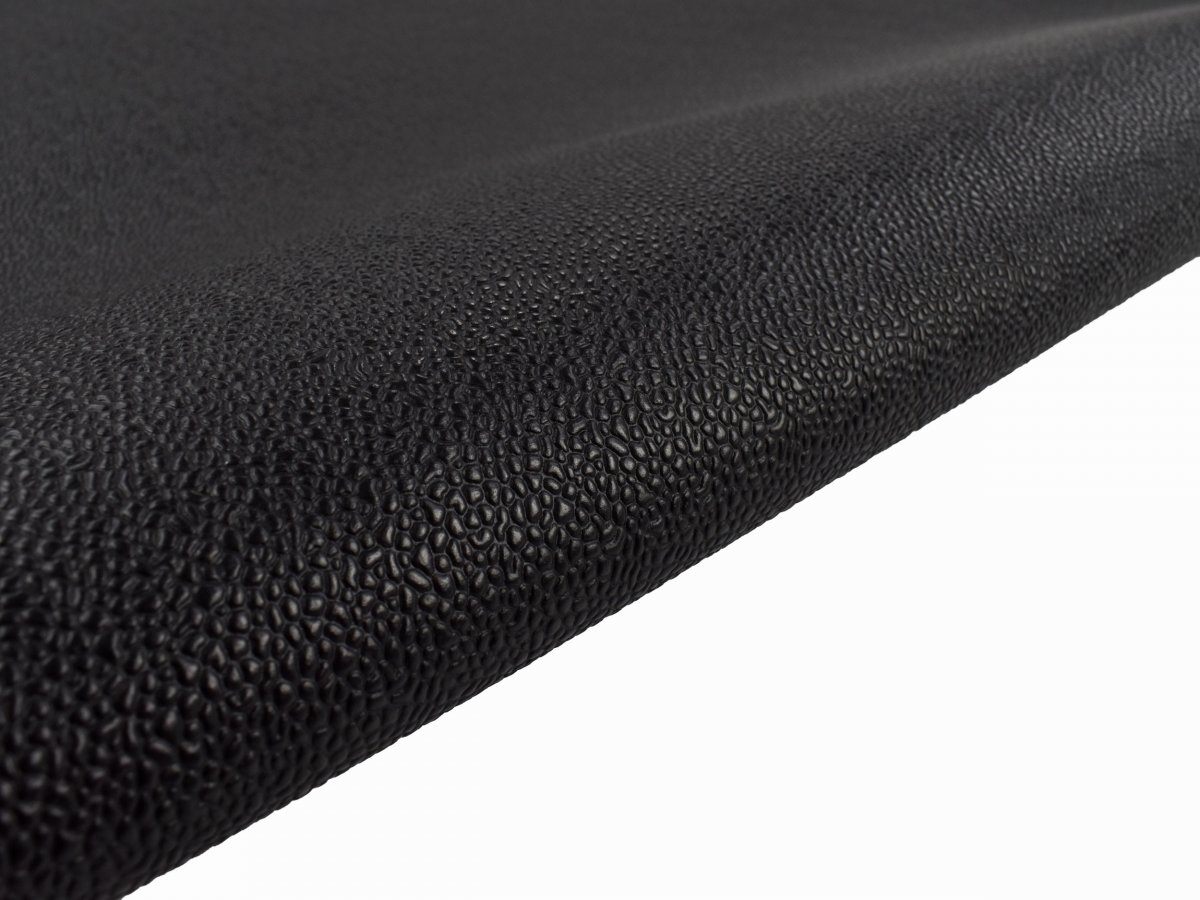 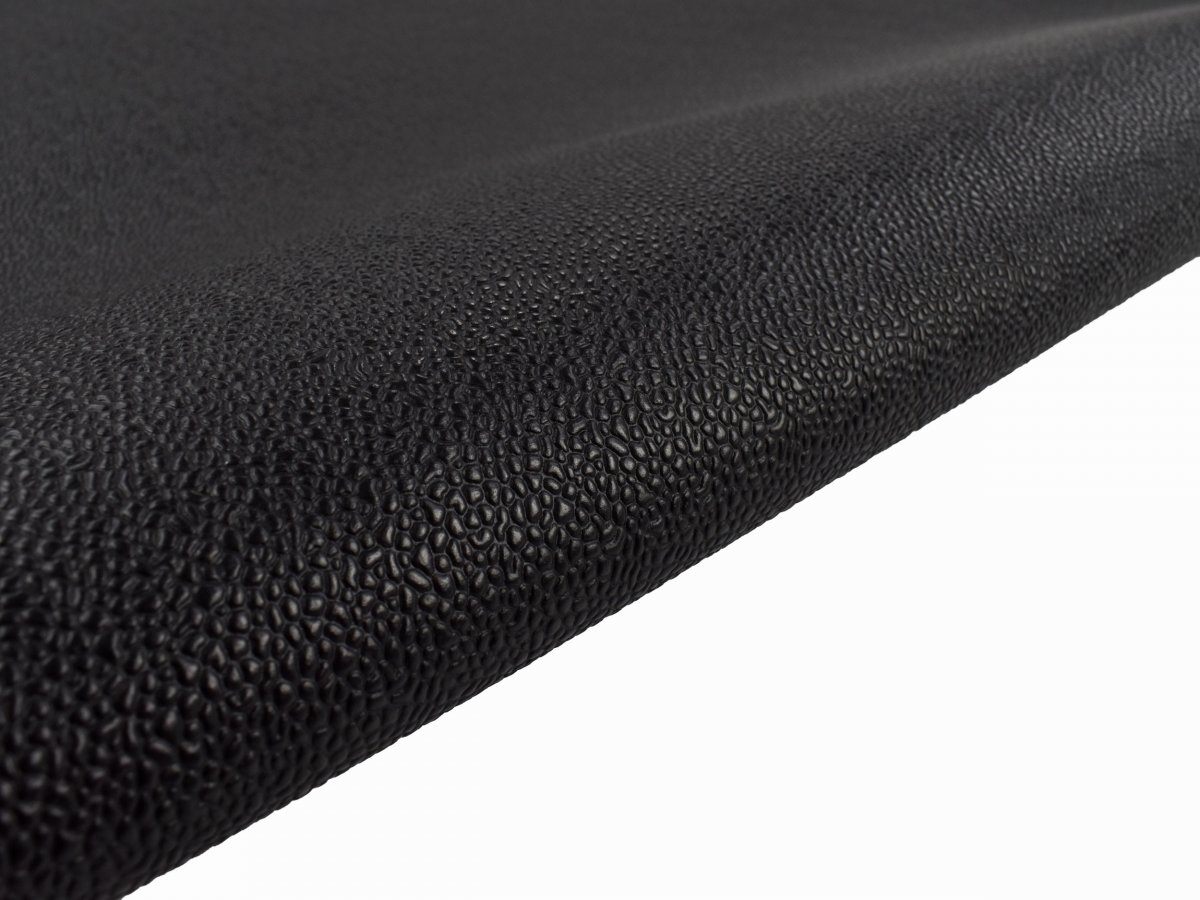 Caviar embossed calfskin leather 
Semi-rigid temper
Thickness 1,2 mm (3 oz.)
Ideal for leather goods, bags, shoes, backpacks, covers, belts, wallets, craft and binding
The price refers to one skin of which is indicated average size
Data sheet
Tanning

Chrome Tanning

Type of Leather

Bovine Grain Leather

Leather Cut

Half Calfskin

Thickness Range

Normal (1 ~ 2 mm)

Exact Thickness

1,2 - 1,4 mm (3-4 oz.)

Type of Finishing (Primary)

Embossed

Finishing Description

Embossed: this more pronounced kind of finishing usually imitates the skin of various reptiles (snakes, lizards, crocodiles, ostriches etc..), or re-creates fancy designs.

Temper

4/6 Semi-Hard

Primary Use

Leather Goods, Bags, Binding, Wallets. This leather is suitable for producing leather bags or purses, totes, luggage, wallets, book bindings, covers, lining and small leather goods in general.

Secondary Use

Shoes and Footwear. This leather is suitable for shoes and footwear of all kinds, from decoltè to boots, elegant or sporty. The leather for shoes are resistant to bending and weathering.

Other Uses

Belts and Saddlery. This leather is usually characterized by a square shape and an high thickness and is suitable for the production of belts, harness and saddles for motorbikes, horse riding, bicycles etc..

Average size of the whole piece

1,4 m² - 15 sq. ft. - 1,7 yd²
2 m² - 22 sq. ft. - 2,4 yd²

Overall quality of leather

Excellent - 1° Grade

Possibility to request samples

Yes, you can request samples simply by sending a message with the reference number of the product.
Product Information
Caviar embossed calfskin, is a fashion luxury design leather ideal for leather goods, bags, shoes, backpacks, covers, belts, wallets, craft and binding. This printing can be also called "rice grain".
The price refers to one skin of which is indicated average size.
Average size of 1,4 m2 (15,5 sq.ft.)
Average size of 2 m2 (22 sq.ft.)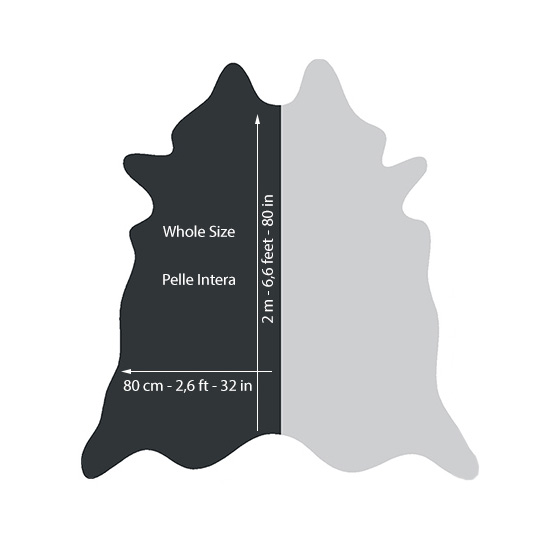 Average size of 1 m2 (11 sq.ft.)
Customers who bought this product also bought: