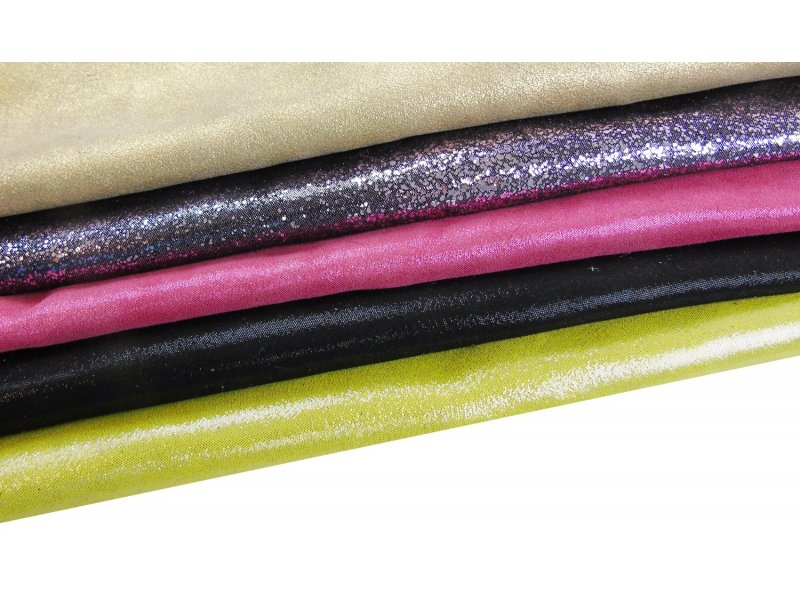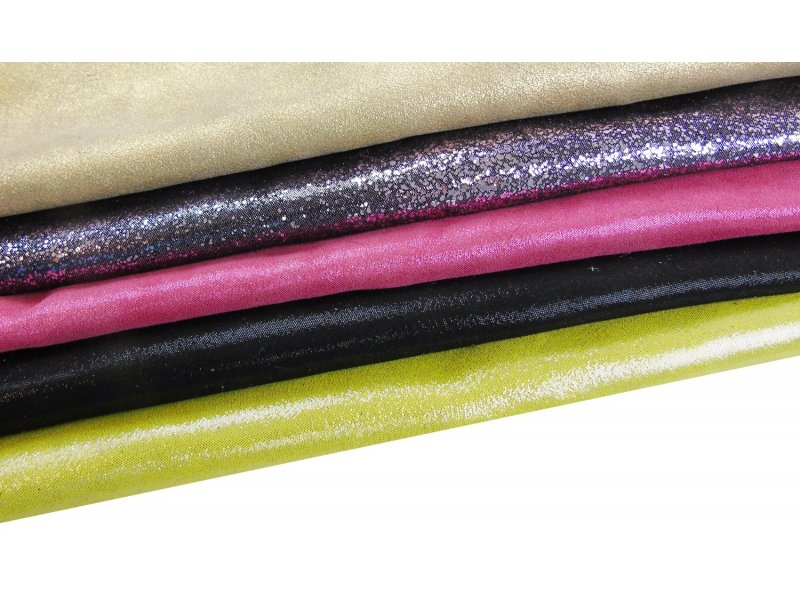 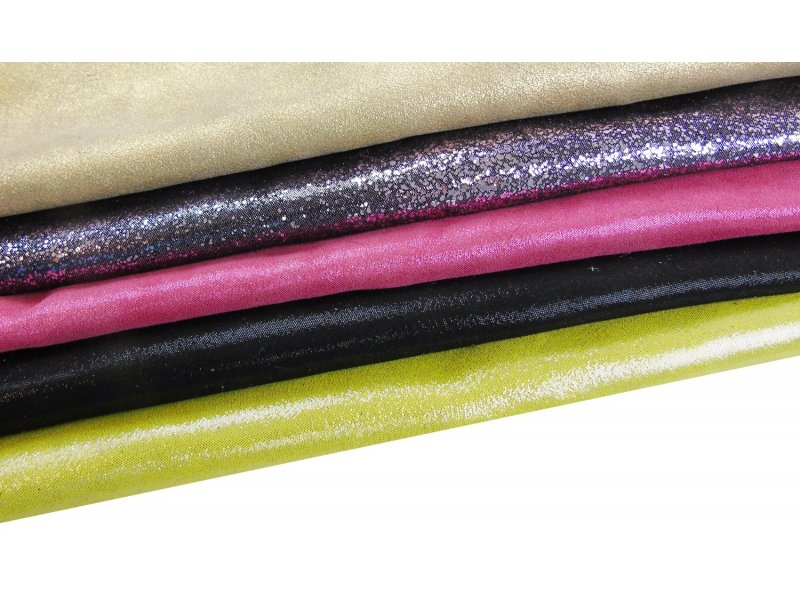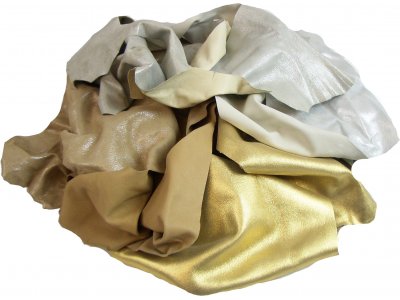 Metallic laminated finishing leather remnants
Mixed colors
Soft firmness
Minimum size: 10x20cm = 4x8 inch - 2 Palms
Suitable for the production of small leather goods, leather projects, tests, art craft, leather craft, bags, wallets and key-chain
Price refer to 1 kg ≃ 2,2 lbs ≃ 2 m² ≃ 22 sf² ≃ 3000 In²
Data sheet
Tanning

Chrome Tanning

Type of Leather

Lamb - Sheepskin

Thickness Range

Thin (0,4 ~ 1 mm)

Exact Thickness

0,7 mm - (2 oz.)

Type of Finishing (Primary)

Laminated (Metallic)

Finishing Description

Laminated: this finishing type covers the surface of the leather with a thin metal film which gives to the product a shiny appearance.

Color

Mixed colors not selected. The article is sold without the possibility of choosing the color. You may express a preference in the order notes but there is no guarantee of receiving it.

Temper

2/6 Soft

Primary Use

Leather Remnants and Scraps of leather useful for creating bags, leather goods, leather for crafts, wallets,slippers, shoes, sandals, belts etc..

Minimum size of the scraps or pieces

10x10 cm | 0,3x0,3 feet | 4x4 inches | 1 palm

Average size of leather pieces

30x30 cm | 1 square feet (ft²) | 144 square inches (in²)

Overall quality of leather

Excellent - 1° Grade

Possibility to request samples

Not Possible. This item is not eligible for sending samples
Product Information
Metallic laminated leather remnants, with a soft firmness, suitable for the production of small leather goods, leather projects, tests, art craft, leather craft, bags, wallets and key-chain.
Minimum size: 10x20cm = 4x8 inch - 2 Palms. 
Price refer to 1 kg which corresponds indicatively to 2,2 lbs ≃ 2 m² ≃ 22 sf² ≃ 3000 In².
Colors usually available: Gold, Silver, Shining Brown, black, Pink, Yellow, Violet
Customers who bought this product also bought: