
Calfskin leather
Dry-milled (Tumbled) & nubuck finished
Limited stock clearance offer
Soft temper
Thickness 1.5-1.6mm (4 oz.)
Ideal for leather goods such as bags, wallets, pochette, small upholstery products, shoes and other leather accessories
The price refers to one skin of which the average size is indicated
Data sheet
Tanning

Chrome Tanning

Type of Leather

Bovine Grain Leather

Leather Cut

Whole Calfskin

Thickness Range

Normal (1 ~ 2 mm)

Exact Thickness

1,6 mm - (4 oz.)

Type of Finishing (Primary)

Nubuck

Finishing Description

Dry Milled (Tumbled): the leather is put into drums which through heat and movement give it a softer hand a wrinkled surface and a distressed appearance.
Nubuck: this finishing type is characterized by a suede finishing of the grain side of the leather, it has a velvety surface, very soft, warm and natural, of exceptional quality and value.

Type of Finishig (Secondary)

Dry Milled (Tumbled): the leather is put into drums which through heat and movement give it a wrinkled and distressed look and a soft hand.

Temper

2/6 Soft

Primary Use

Leather Goods, Bags, Binding, Wallets. This leather is suitable for producing leather bags or purses, totes, luggage, wallets, book bindings, covers, lining and small leather goods in general.

Secondary Use

Shoes and Footwear. This leather is suitable for shoes and footwear of all kinds, from decoltè to boots, elegant or sporty. The leather for shoes are resistant to bending and weathering.

Size Range

Large (more than 1,6m² - 18ft²)

Average size of the whole piece

2 m² - 22 sq. ft. - 2,4 yd²

Overall quality of leather

Good - 2° Grade

More details about quality

There could be some few imperfections on the skins

Possibility to request samples

Yes, you can request samples simply by sending a message with the reference number of the product.
Product Information
Nubuck & dry milled (Tumbled) calfskin leather is one of the finest and most expensive kind of leather used from the luxury fashion brands for the creation of leather goods such as bags, wallets, pochette, small upholstery products, shoes and other leather accessories. Nubuck leather is characterized by a velvet and warm surface. It has a soft temper and it is characterized of a very natural texture thanks to the dry-milled finishing. The price refers to one skin of which the average size is indicated.
Average size of size L: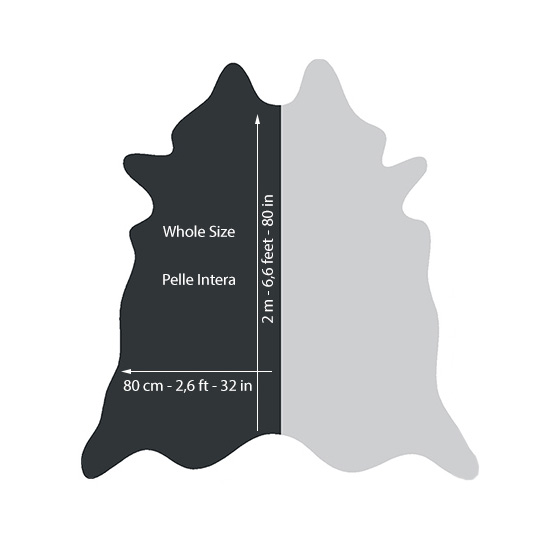 Oliver K. published the 25/11/2023 following an order made on 11/11/2023
All too
Anonymous customer published the 20/05/2022 following an order made on 29/04/2022
Wow....I'm looking forward to making some nice Tote bags for summer
Customers who bought this product also bought: