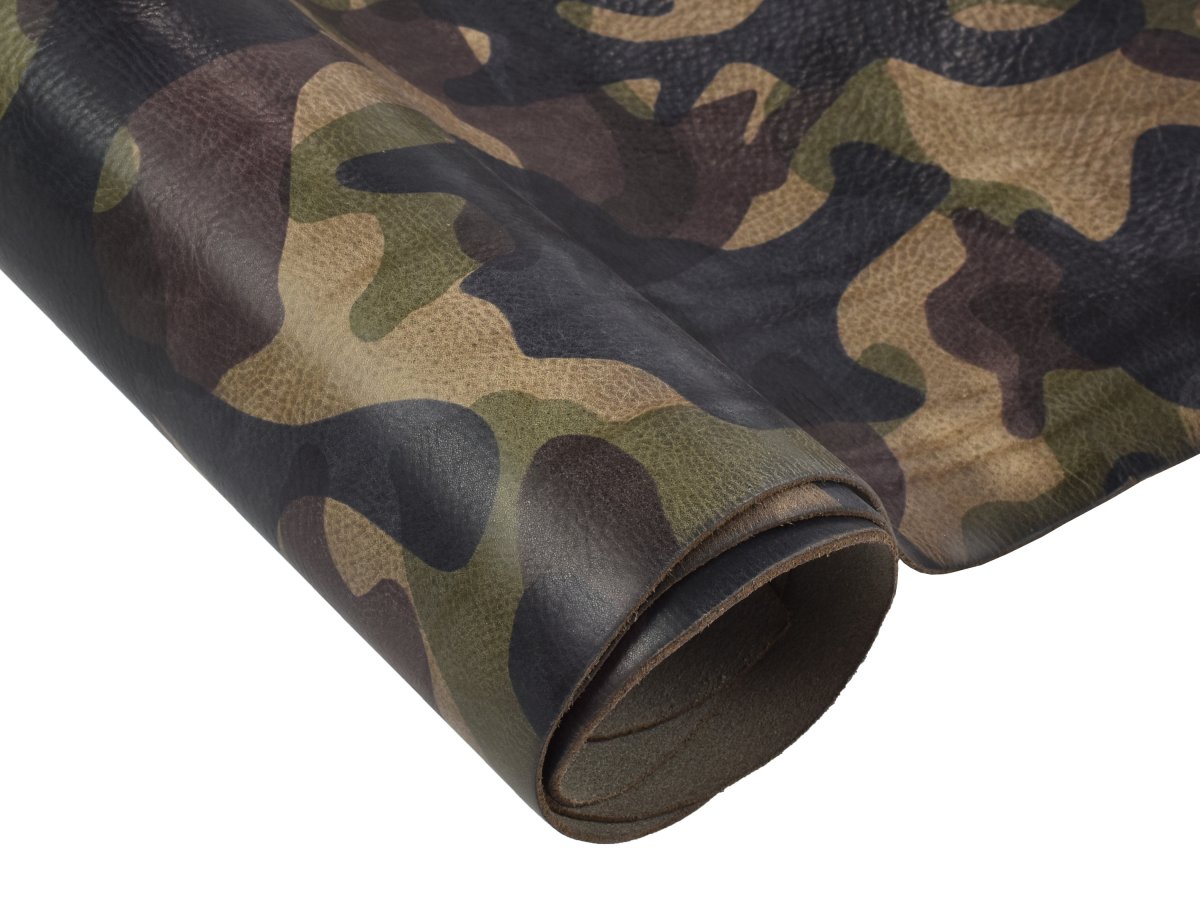 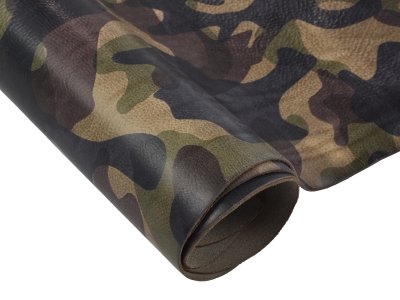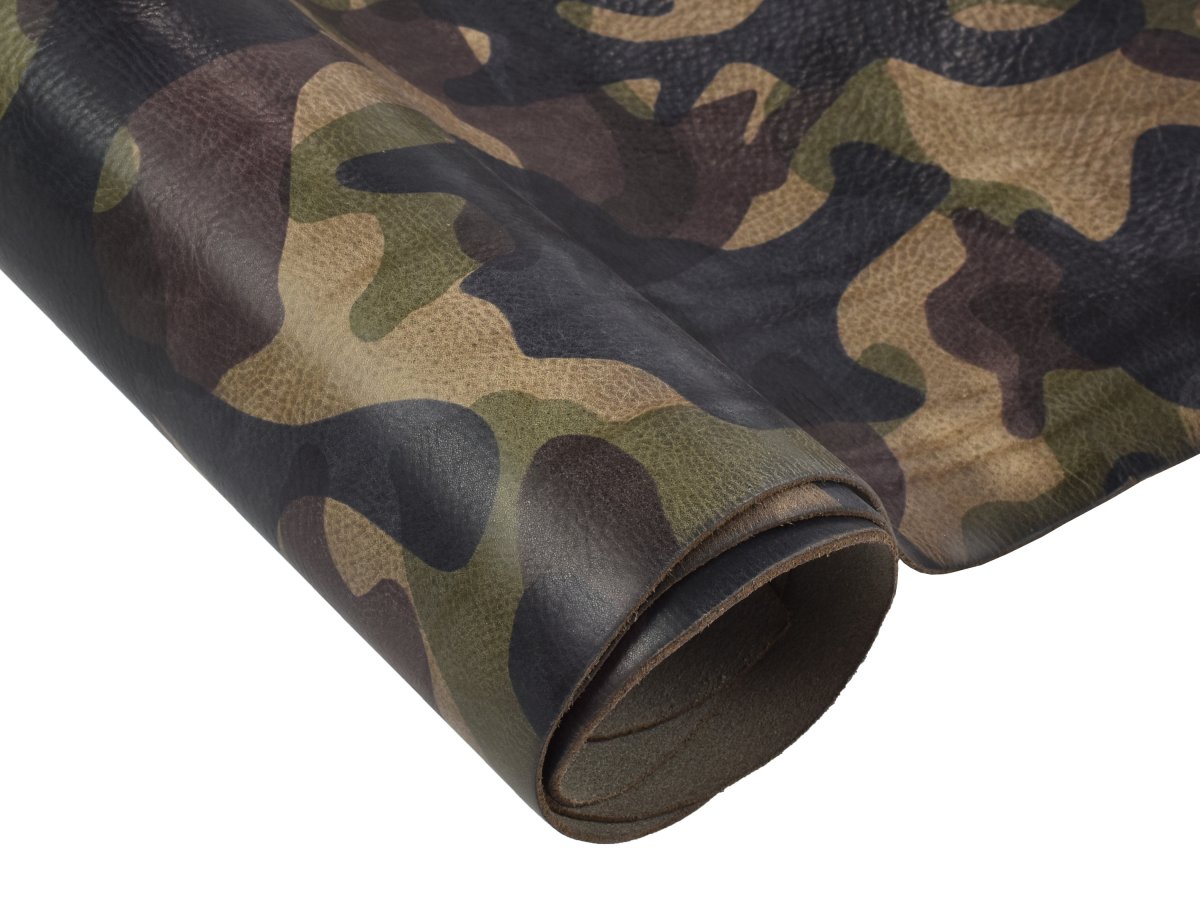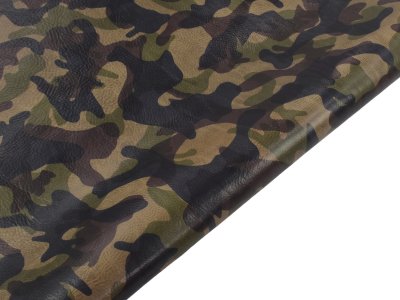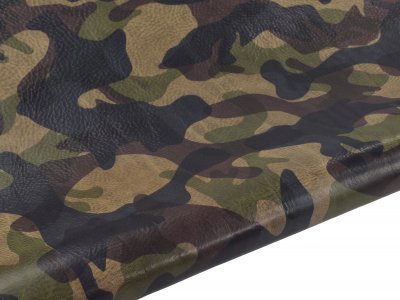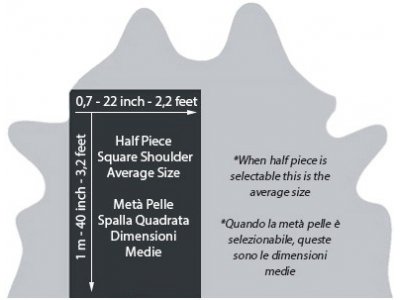 Camouflage (Camo) vegetable tanned leather - item "El Vaquero"
Natural pebble surface
Square shoulders
Produced by the famous Tannery La Perla Azzurra
Dry-milled and Aniline finish
Soft temper
Ideal for bags, briefcases, wallets, belts, harness, saddlery, shoes, binding, and accessories
The price refers to one full or half piece of which is indicated the average size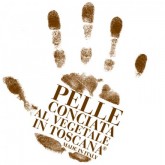 Volume discounts
| Quantity | Unit discount | You Save |
| --- | --- | --- |
| 5 | 5% | Up to $19.58 |
| 10 | 7% | Up to $54.81 |
Data sheet
Tanning

Vegetable Tanning

Type of Leather

Bovine Grain Leather

Leather Cut

Square Shoulder

Thickness Range

Normal (1 ~ 2 mm)

Exact Thickness

2 mm - (5 oz.)

Other Thicknesses Available

Yes, you can request a custom splitting down to 0,8mm (2 oz.) in order notes

Type of Finishing (Primary)

Printed

Finishing Description

Printed: this leather is characterized by a printed surface whose purpose is usually to enhance the natural grain of the leather, such as the common pebble (dollar) print, or to recreate fantasy designs.

Type of Finishig (Secondary)

Aniline
Dry-Milled

Dye

Completely Passing Through

Oil in Tanning

Yes, Oiled Leather

Temper

2/6 Soft

Primary Use

Leather Goods, Bags, Binding, Wallets. This leather is suitable for producing leather bags or purses, totes, luggage, wallets, book bindings, covers, lining and small leather goods in general.

Secondary Use

Shoes and Footwear. This leather is suitable for shoes and footwear of all kinds, from decoltè to boots, elegant or sporty. The leather for shoes are resistant to bending and weathering.

Other Uses

Belts and Saddlery. This leather is usually characterized by a square shape and an high thickness and is suitable for the production of belts, harness and saddles for motorbikes, horse riding, bicycles etc..

Size Range

Medium (up to 1,6m² - 18ft²)

Minimum size of the whole piece

1,1 m² - 12,2 sq. ft. - 1,3 yd²

Average size of the whole piece

1,4 m² - 15 sq. ft. - 1,7 yd²

Overall quality of leather

Excellent - 1° Grade

More details about quality

Even on the 1° Grade there could be some imperfections and natural signs characteristic of this kind of leather, which are considered an added value. There may be areas with not uniform print.

Possibility to request samples

Yes, you can request samples simply by sending a message with the reference number of the product.
Product Information
Camouflage (Camo) "El Vaquero" leather is produced by the famous Tannery La Perla Azzurra on vegetable tanned square shoulders. It is characterized by a dry-milled and aniline finish, that result in a skin with beautiful natural pebble surface and a camouflage print that adds depth.
La Perla Azzurra leather is a classical oiled Vacchetta, it is made in Tuscany and represents the most historical kind of leather available on the market. Thanks to the oil in tanning, this soft temper leather is also very suitable for burnishing: if rubbed, this skin usually becomes more shiny and beautiful: the usage and time instead of worsening the skin pulls the best out of it.
For all these reasons, this leather enters rightfully into the category of the best Italian vegetable tanned leathers. This veg tan shoulder is ideal for the production of bags, briefcases, wallets, belts, harness, saddlery, shoes, binding, and leather goods in general. 
The price refers to one full or half piece of which is indicated the average size.
Details about quality
Being a natural item, there may be areas with not uniform print and areas with more pebble and less pebble.
N.B.
You can choose between "Half" and "Whole" piece:
Average size of the "whole piece": 1,4 m² - 15 sq. ft. - 1,7 yd²
Average size of the "half piece": 0,7 m² - 7,5 sq. ft. - 0,8 yd²
LABELS:
It is possible to request the labels of the "Genuine Vegetable Tanned Leather In Tuscany" consortium via email with a separate message after the order. The cost depends on number of labels requested.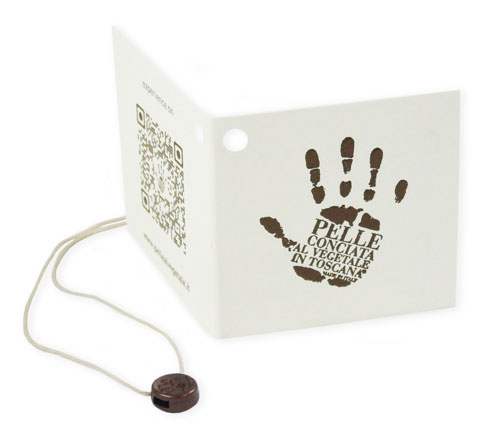 Customers who bought this product also bought: