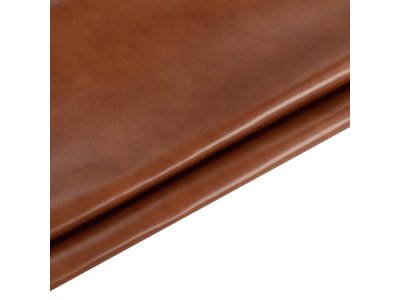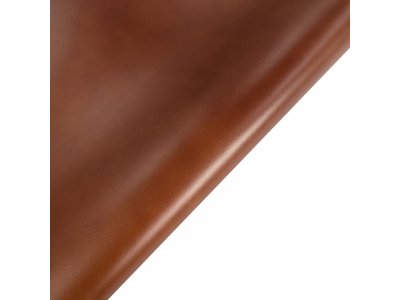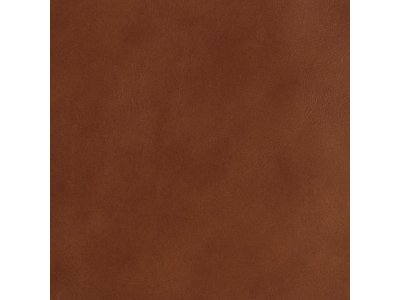 European bull leather
Very big size
Smooth and semi-glossy surface
Aniline and wax finishing
Perfect for luxury upholstery, armchairs, sofa and coverings, but also suitable for bags, wallets, backpacks and pillows
The price refers to one skin of which is indicated the average size
Data sheet
Tanning

Chrome Tanning

Type of Leather

Bovine Grain Leather

Leather Cut

Whole Bull Hide

Thickness Range

Normal (1 ~ 2 mm)

Exact Thickness

1,3 mm - (3 oz.)

Type of Finishing (Primary)

Aniline (Full Grain)

Finishing Description

Aniline: the leather finished in this way is characterized by the most natural look and quality. Only the finest kinds of leather coming from the best choices of raw are suitable for this processing. Pros: natural look, top quality.

Type of Finishig (Secondary)

Waxed

Dye

Completely Passing Through

Temper

2/6 Soft

Primary Use

Furnitures, Upholstery and Coverings. This kind of leather is intended to cover chairs, tables, puffs, sofa leather, carpet, armchairs, furniture, automotive interiors but it's also useable for every purpose.

Secondary Use

Leather Goods, Bags, Binding, Wallets. This leather is suitable for producing leather bags or purses, totes, luggage, wallets, book bindings, covers, lining and small leather goods in general.

Other Uses

Shoes and Footwear. This leather is suitable for shoes and footwear of all kinds, from decoltè to boots, elegant or sporty. The leather for shoes are resistant to bending and weathering.

Size Range

Extra L (more than 4m² - 45sf²)

Average size of the whole piece

5,5 m² - 60 sq. ft. - 6,6 yd²

Overall quality of leather

Excellent - 1° Grade

Inventory Policy

Regular Production Item: this item a a regular production one and will always been available in the colors and finishes listed. In some cases is possible to request custom colors, contact us for more information.

Possibility to request samples

Yes, you can request samples simply by sending a message with the reference number of the product.
Product Information
Premium smooth waxed bull leather, aniline finishing, is ideal mainly for luxury upholstery, sofa, armchairs and coverings, because it meets tear, flex, rubbing resistance and light fastness standards. This item is also suitable for leather goods production such as bags, wallets, backpacks and pillows. The price refers to one skin of which is indicated the average size.
Feeling of leather: waxy touch, smooth surface
| | |
| --- | --- |
| Color Fastness Characteristics | Results |
| Dry rub fastness | 250 cycles value > 4 grey scale |
| Wet rub fastness | 20 cycles value > 4 grey scale |
| Light fastness | Value > 5 blue scale |
| Physical Characteristics | Results |
| Tear resistance | > 20 N |
| Adhesion of finishing | > 2N/10 mm |
| Flex resistance | 20.000 cycles (no damage) |
Primary uses 
| | |
| --- | --- |
| Upholstery, Sofa, Furniture | |
| Bags and other leather goods | |
Customers who bought this product also bought: